Home
Honorary Board Members
Honorary Board Members
ILEANA ROS-LEHTINEN – Congresswoman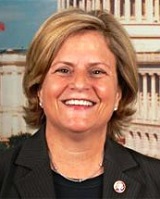 Florida's 18th Congressional District spans from Little Havana to Miami Beach to Key Biscayne all the way south to Key West. The district contains approximately 265 miles of pristine Florida coastline and includes the largest coral reef system in the Continental United States.
MARC BUONICONTI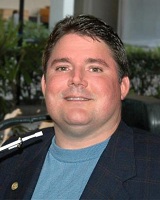 The Buoniconti Fund to Cure Paralysis & The Miami Project to Cure Paralysis
DR. LAWRENCE S. FELDMAN

Dr. Feldman, Miami-Dade County School Board Vice-Chair, was elected to office in August 2008.
He currently serves as Board Appointee to the Greater Florida Consortium of School Boards and Executive Board member of the Council of Great City Schools.  Additionally, he volunteers his time and efforts on the following Boards and committees: Baccalaureate in Education Advisory Committee, Miami Dade College; Drug Free Youth In Town (DFY-IT); The Education Fund; Florida School Board Association; Florida High School Athletic Association, Section Four Appeals; Community Advisory Board for Education in Neuro-developmental Disabilities (LEND) Training Program, University of Miami's Mailman Center; M-DCPS Audit and Budget Advisory Committee; Zoological Society of Florida (ZSF); ZSF Conservation and Research; Miami-Dade Defense Alliance Joint Military Affairs Committee, Homestead Air Reserve Base; Building Empowerment by Stopping Trafficking, Inc. (B.E.S.T.); National Association for School Safety and Law Enforcement Officers (NASSLEO); Children's Survival Network; the JCOC, Department of Defense.
During his 40 years of service to M-DCPS, he worked in the education community as a special education teacher, assistant principal, principal and regional director throughout the multi-culturally, ethnically, and economically diverse communities of Miami.
Dr. Feldman received both his B.A. in Elementary Education and M.Ed. in Special Education from the University of Florida and his Ph.D. in Educational Leadership/Systemic Reform from The Union Institute and University, Cincinnati, Ohio.
GRANT MILLER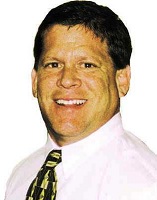 Grant is the publisher of Miami's Community Newspapers.  Grant was born and raised in Miami, Florida for the past 54 years. During his volunteer time he has been the President of Howard Palmetto Baseball & Softball and the Greater Miami Pop Warner Football and Cheerleading. He is on the Board of the Miami-Dade County Parks Foundation, is a trustee of the Coral Gables Chamber of Commerce, Chamber South and the Aventura Marketing Council. He is also the co-founder of the Pinecrest Business Association, Palmetto Bay Business Association and the Cutler Bay Business Association. Grant presently coaches two baseball teams.